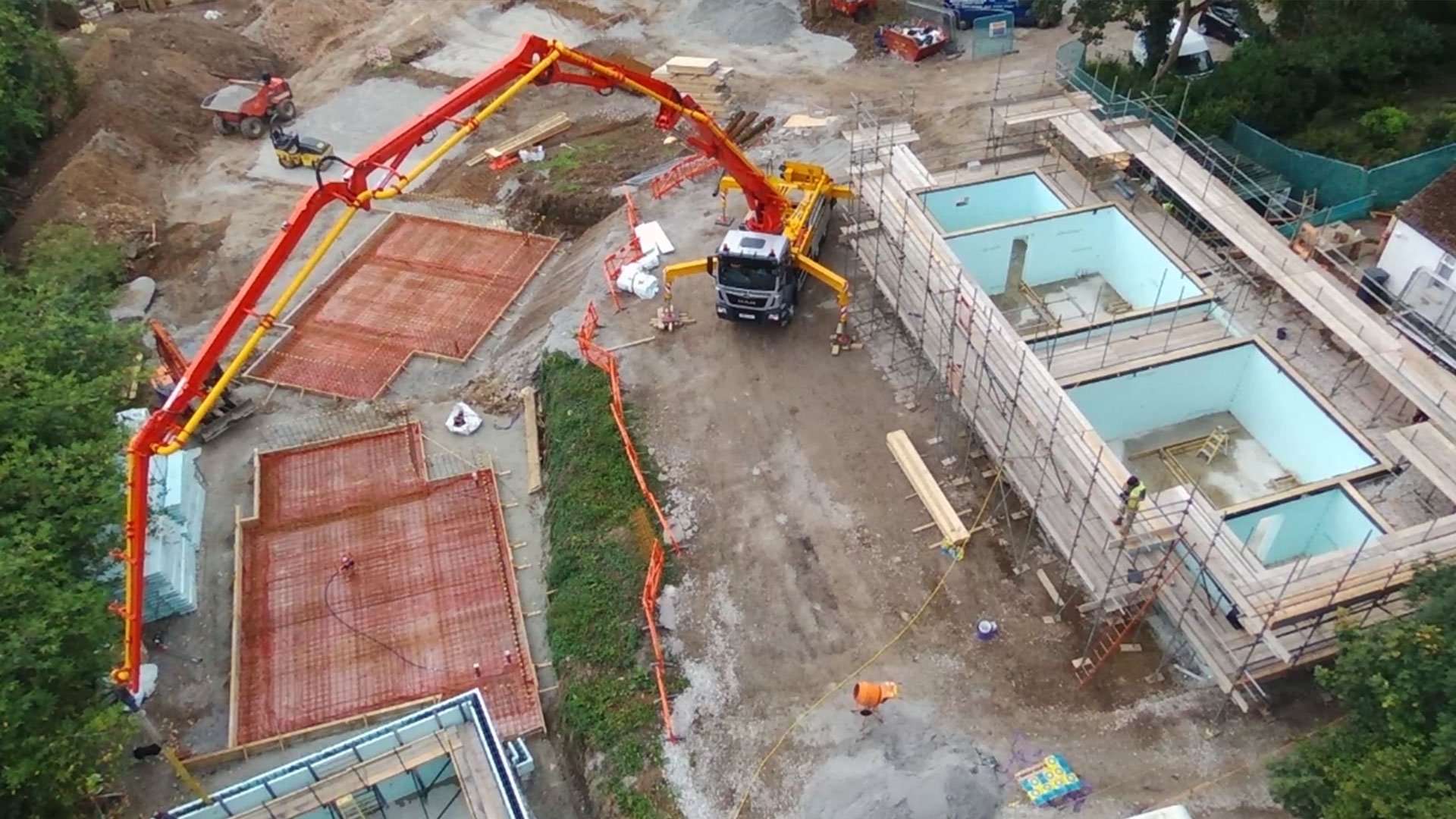 When asked to construct five new properties at a site in Falmouth on behalf of Bourneford Ltd, CC Services Building and Groundworks was happy to accept the task.
Our team got to work immediately, undertaking the construction of the raft foundations from start to finish. This included shuttering of the bases, tying all required reinforcing steel and the placing of concrete.
Once this phase was complete, we moved onto constructing the walls for each of the five properties, opting to use NUDURA. Building with ICFs allows homes and buildings to be built stronger and more energy efficiently, making it the perfect choice for this project. On two of the properties, we also created poured deck roofs to allow parking on top of the buildings.